Our expert team of digital TV specialists are ready to help.
Our team of Essex based TV aerial and satellite installers have been providing TV aerial fitting and repair services in Essex since 1996, long before the launch of the multi-channel digital platforms that are now available from the likes of Sky, Freesat and Freeview.
Serving the local community with a team of highly skilled engineers we can usually provide a same day service to residents and businesses within a 100 mile radius of our Chelmsford base. By only employing local installers we have a unique understanding of the reception difficulties that are unique to your area and promise to provide honest and impartial advice to arm you with the right information to make the correct decision to match your family's requirements and budget.
TV Aerial Installation & Repair - Essex, Suffolk & Norfolk
With the digital switchover now complete there have never been so many choices available to the residents and businesses of Essex when it comes to the availability of multi-channel TV services. To access the wonderful world of digital TV all you need is the correct TV aerial or satellite dish matched with a set top box but without some expert advice it can be difficult to make the best decision to match your requirements.
All our fitters and engineers have served a minimum of 5 years in the industry, are trained in the latest digital technologies and have an expert understanding of all the digital technologies available. Our promise to you is that we will offer you independent impartial advice so if you are struggling to decide between Freeview and Freesat or maybe just want to know the options available to you we can help. There are options available to suit all requirements and budgets so let us find the best solution for you.
Our TV aerial installation experience ranges from complex aerial installations for schools and hospitals to simply fitting an extra point so you can watch your satellite TV in your bedroom. Whatever your requirements you can guarantee we've undertaken the same work for one of our thousands of customers before so give us a call for some free advice or to book an appointment with one of our experienced engineers.
Satellite Installation & Repair - Essex, Suffolk & Norfolk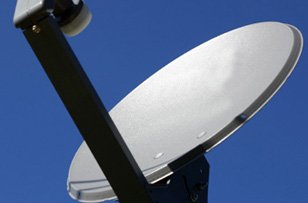 We've been in the satellite business since the days that dishes were square and live football was only seen a couple of times a year. Over the years we've become one of the UK's leading installer and repairer of satellite equipment, always keeping our team up to date with the latest innovations in satellite technology.
Our specialist area is undertaking the work that Sky just don't like to do. Whether it be an installation at an extreme height, a complex commercial installation or a multi-room installation we can help you.
As specialist Freesat installers we can supply and install the full range of free to air services that this wonderful service has to offer. For many households this is a much cheaper and better alternative to upgrading their digital aerial or taking an expensive Sky subscription.
So whether you require a full installation, a simple dish realignment or something more exotic like Hotbird or a motorised we can help.
Call us today to speak to a friendly advisor.