Digital TV Aerial & Satellite Installers In Billericay
As specialist installers of TV aerial and satellite systems in the Billericay area we can provide the full range of fitting services to local homes on businesses on a same day service.
With the launch of the multi-channel TV services from Freeview and Freesat the digital revolution has arrived and there has never been such an amazing choice of digital TV entertainment for your family to choose from. At Essex Aerial Solutions we understand that having so much choice can make it difficult to know what is the correct solution to suit your individual family's requirements and budget so that's  where we're on hand to help.
Our expertise in the TV aerial and satellite installation business dates back over 15 years but we ensure that our team receive continual training to keep their skill levels at the cutting edge of digital TV development. We only employ highly experienced engineers with a minimum of 5 years industry experience so you can rest assured that we will provide you with considered and impartial advice meaning you can get the aerial solution that you need, not that we want to sell you.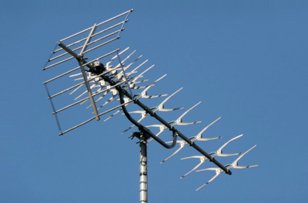 We install and repair hundreds of TV aerial and satellite systems for the residents of Billericay every month so have a level of experience that just cannot be matched by our competitors. Every area has it's own unique difficulties when it comes to the TV and satellite signal reception and Billericay is no different but with our unrivalled level of experience you can rest assured that there is no aerial problem we haven't already encountered.
Our team of local engineers are operating daily throughout the CM11 CM12 areas of Billericay and Great Burstead providing Freeview and Freesat installations and the full range of TV aerial and satellite services.
So whether you require a full installation, an aerial repair or just an extra aerial point in your kitchen or bedroom we can help you.
Digital TV Aerial Upgrades In Billericay
For most households in Billericay with the digital switchover fast approaching it's going to be necessary to have a digital compatible aerial but many people may already have an aerial that will do an adequate job. We will offer impartial advice as to just what you require to open up this new world of digital entertainment.  All our crews carry all the necessary equipment you will need including a comprehensive range of Freeview and Freesat digital tuners
Digital Satellite Installations & Repairs In Billericay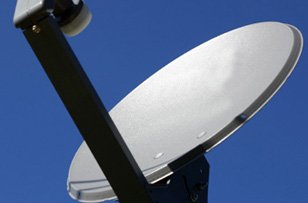 We provide the full range of satellite installation and repair services so whether you require a complete satellite installation from a Billericay based independent Sky satellite installer, a freesat installation or a simple satellite repair we have the expertise to help.  We also have specialist teams that can provide installations at dangerous heights, motorised dish installations, Hotbird installations and a full range of services to bring the best of foreign language TV into your house or business.
If you cannot decide between the subscription offerings of Sky and the free to air service from Freesat we will help you understand how they differ and help you make the right decision.
Some Of The Work We Can Undertake In Billericay
TV Aerial Installations For Digital TV, Satellite Installations, Satellite Dish Repairs, Freeview Supply & Install, TV Wall Mounting, Extra TV Points, Multi-Room Installations, Freesat Dish Supply & Fit, Extra Points, Communal TV Aerials.
Our Promise To You 
Your Engineer Will Have A Minimum 5 Years Trade Experience
We Carry £5 Million Public Liability Insurance
12 Months Parts & Labour Guarantee On All Work Undertaken
100% Satisfaction Guarantee
People Came To This Page Looking For.
TV Aerial Installation Billericay CM11 CM12 |Digital Aerial Installation Billericay CM11 CM12 |Digital Satellite Installation Billericay CM11 CM12 |Freesat Installation Billericay CM11 CM12 |Freeview Installers Billericay CM11 CM12 |Sky Independent Installers Billericay CM11 CM12 | Digital Switchover Billericay CM11 CM12 | DAB Radio Aerials Billericay CM11 CM12 |Hotbird Installation Billericay CM11 CM12 |TV Aerial Repairs Billericay CM11 CM12 |Satellite Repairs Billericay CM11 CM12 | Commercial Aerial Installers Billericay CM1 CM2 CM3 |TV Wall Mounting Billericay CM11 CM12 |Ariel Repairs Billericay | TV Engineer Billericay | Ariel Installers Billericay |