Special aerial solutions for communal areas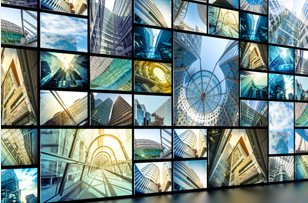 Having a great communal aerial solution can give your tenants outstanding digital TV options and make your apartments more attractive. They can also give students in schools, patients in hospitals and customers in other public places like gyms and hotels the most varied entertainment service.
Installing commercial systems like these takes planning and expertise, and the Engineers at Essex Aerial Solutions have plenty of both.
If you know the commercial aerial system you need, and just want us to supply the equipment and install it, give us a call now. Our number is 0800 559 3914.
If you're here to find out more about what's available, here's a quick overview of the main commercial systems. Call us and we'll tell you more:
MATV
It stands for Master Antenna Television and transmits TV and radio signals to multiple points in a building using a special antenna.
SMATV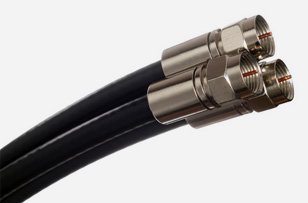 This is Satellite Master Antenna Television and uses a satellite dish in conjunction with a TV aerial to deliver programming from national and international broadcasters and networks. It combines their services to give customers a whole host of digital entertainment options.
IRS
You get a comprehensive TV service from IRS (Integrated Reception Systems). It combines content from the big service providers, including Sky, Freeview, Freesat,  free-to-air and subscription services.
We install and repair commercial aerials and systems
We'll help you decide which system is best for your location and budget and supply all the hardware and installation expertise. One call to us can sort it all. We'll make sure your installation meets your deadlines and can supply wireless systems or use cabling which we'll hide away. We also repair commercial systems, even if we didn't install them in the first place.
3 reasons to choose Essex Aerial Solutions for your commercial aerials:
1. We take on jobs others refuse. Installing aerials in high rises or other big buildings often means getting into places that are difficult to reach. Plenty of companies won't consider these so-called dangerous jobs. But our Engineers are certified to work at heights, so call us first.
2. We offer a Same Day Service as it's always our aim to get to you fast when you need us.
3. Free consultations – for new projects and upgrades. Whatever the job, we'll provide a competitive quote, fast.
We also offer ongoing support and maintenance for commercial aerial systems we install – carrying out quarterly inspections of your equipment, so you get the peace of mind of knowing your set-up is getting looked after.
For commercial aerials installation, repairs, advice and maintenance in North London, Cambridgeshire, Suffolk and Essex, call us on 0800 559 3914.