Want satellite? We'll make sure you get great satellite.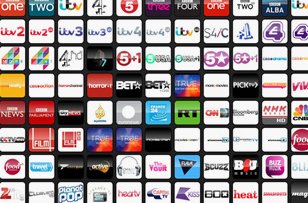 Across Essex, and including Cambridgeshire, Suffolk and North London, we provide comprehensive satellite dish installation and repair services to business and domestic customers. The knowledge of our teams has been developed over years of helping people in the area keep up to speed with the ever-changing world of satellite services.
Great customer service has always been a priority, and a reason why customers call us first when they need an installation, upgrade or repairs.
If you've not tried Essex Aerial Solutions before, or if you have and need us to help out with something else satellite-related, call us on 0800 559 3914.
All satellite systems installed brilliantly
When it comes to satellite, it all starts with the dish. Where it's placed and the direction it points really matters. And because our technicians have great local knowledge, they'll know the best place for your dish. Once that's up, everything else follows, and we can help with the installation of all of the following satellite TV platforms:
Sky – including Sky-Q
Foreign language satellite service providers
Arabic satellite stations
Hotbird satellite services
Let us set up your satellite multi-room service
Choice of channels is definitely one of the most attractive features of satellite TV. But it can also be the cause of problems, with people wanting to watch different programmes at the same time. The best way to overcome this is to set up your satellite TV service in multiple rooms. And we're the best people to do that. End those battles for the remote by bringing satellite TV to more than one room in your house. Call us on 0800 559 3914.
Need satellite repairs? Call us.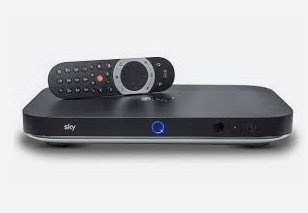 Whatever time of year it is, the British weather can always throw up an unexpected thunderstorm or strong winds, both of which are enemies of the satellite dish on your roof or side of your building. No matter how securely fixed they are, being so exposed leaves them at the mercy of the elements. When they get buffeted by strong winds, it's your TV reception that suffers, and it's us you should call to put things right.
We offer a Same Day Service and will send round Technicians who are licensed to work at all heights to carry out repairs in high or tricky locations that some other companies won't even consider. We'll even repair satellite systems we didn't install, and our service covers set-top boxes too.
Satellite Support Services
For those wanting the extra peace of mind of regular check-ups on their satellite equipment, we offer a satellite support and maintenance service. We'll carry out 4 inspections a year and will make sure your equipment is at its best, and will recommend upgrades that are right for you.
5 good reasons to call Essex Aerial Solutions for satellite services
1. Speed of service – we won't keep you waiting a second longer than is necessary. Our Same Day Service and 7 Days A Week Opening will ensure that we get to you fast.
2. Experience and expertise – they count for plenty in the satellite business, helping faults get diagnosed and fixed fast. Our Engineers have plenty of both.
3. Locally based – our Technicians know the local area, so know how to get you the best satellite reception.
4. Great value for money – our quotes are always fair, always competitive and always quick to arrive after you've asked for them.
5. Our customer service commitment – it really sets us apart and makes sure you get a professional and courteous service every time.
Call Essex Aerial Solutions for independent satellite installation and repair services in Essex and all surrounding counties on 0800 559 3914.